Forgotten Fire Winery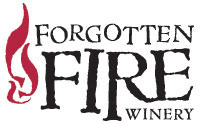 Forgotten Fire Winery is owned by Chris and Melissa Joppe.

Forgotten Fire Winery was opened on October 1st 2011. Named in honor of the Great Peshtigo Fire of 1871, the winery sits on land located in the town of Peshtigo, though the actual address is in Marinette.

The winery is known for its award winning fruit wines, but also offers dry and sweet red wines and white wines.