Black Dragon Meadery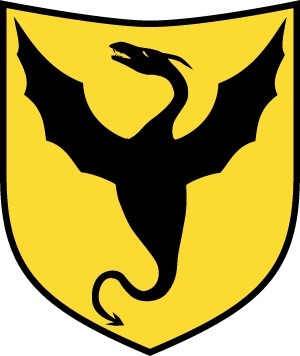 Black Dragon Meadery produces the traditional and the unique, the meads of our award-winning Meadmaster. Black Dragon Meadery is all about rediscovering the lost art of meadmaking as an authentic discipline from the Olde World, dating back to the ancients and producing our motto, "Return to the Olde Ways".

As such, what you get from Black Dragon Meadery is as close today to what the ancients drank, though we'd argue we have more quality control than they did, using real natural ingredients (raw honey, real fruit), and natural processes to achieve maximum flavor with maximum clarity without filtration, a flavor-removing process.

We believe that providing an exceptional value is as important as superior quality, so our products are packaged and priced to reflect that over our competition.

Toward these ends, our Meadmaster went back to the Olde Country authors, coupled with his (at that time) 15-year experience in brewing and wine-making, bringing it together in 2005 to make mead. By 2009, he was winning awards and has won 18 medals (so far), the last two being in the Commercial Division of the Michigan Mead Cup for Wylde Mead 3 months after getting on the market in 2015!

It's been 19 years of making-mead since that first batch, and now YOU can enjoy authentic Black Dragon Meads! Just click on the "Meads & Where to Buy" link at the top for retail locations.

Mead, by definition, is fermented from honey and water, the most ancient of drink, the very nectar of the gods! Mead was drunk for strength, vitality, longevity, and fertility. It is the stuff of legends and lore, handed down from the ancients, such as, the Greeks and Romans. It is the drink of Viking battles, Beowolf's Quest, Druidic Rite, Kingly Courts, and the occasional drunken Celt! It was part of Wedding debauchery and given as a dowry to the nuptial couple for a lunar month's imbibement in the hopes of a fruitful union, a tradition which became known as the Honeymoon.

SHIPPING NOTES:
We only use the highest quality pulp/cardboard shipping boxes made specifically for bottles by Uline to get your mead to you safely. Therefore, this is the packaging you will pay for.